Ci-dessous sont mes objets indispensables lorsque je sors de la maison:
Bag: Clock'house
Money wallet: River Island - ASOS
It's essential for girl to have a lip balm and a pocket mirror to check her beauty state. In this case, I combine the pocket mirror with the compact matiyfing powder of Clinique.
Clinique compact matifying powder
Dior addicted lip glow
Finally my smart phone. It's really really useful as agenda, to take note and quick snapshot for instagram.
Samsung galaxy Note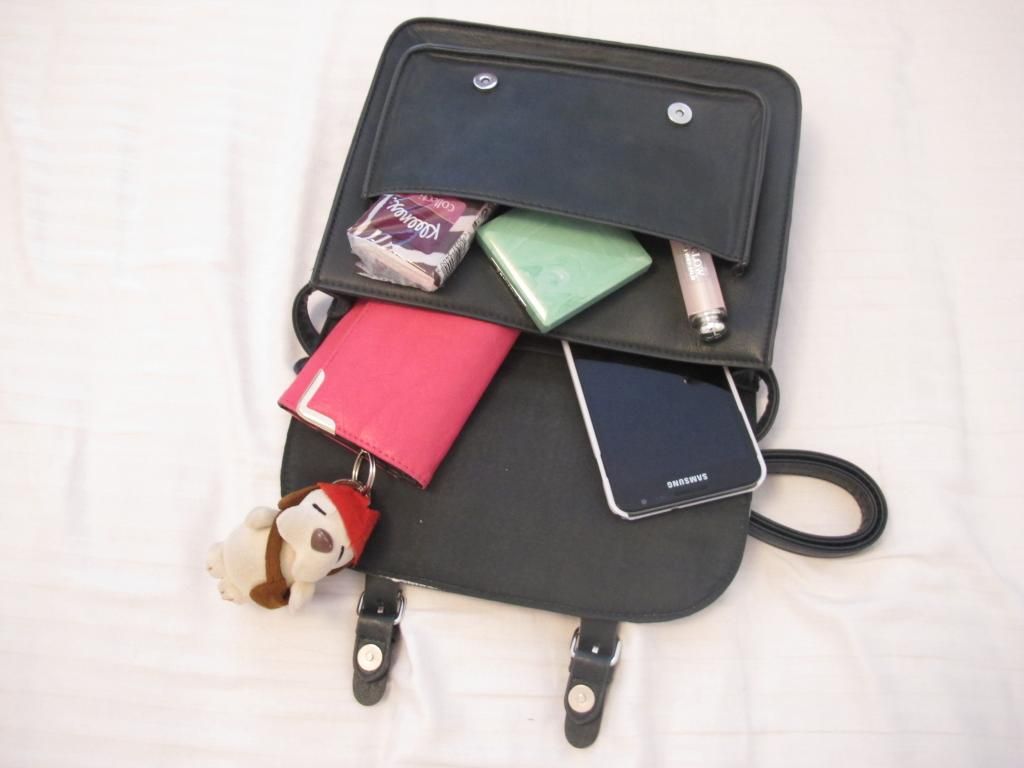 Just don't forget the tissues when you go out. It has always been one of my must-have items in order to survive outdoors. It has so many times saved me from embarassing situation :">