La couleur que je préfère le plus au monde est le blanc. Toutes les variétés de blancheur, du transparence à l'opaque, symbolisent pour moi la pureté absolue. Elle est liée à l'idée du bien, de l'innocence d'un petit enfant, de la lumière qui éclaire toutes les pensées sombres.
It's a flower pattern knitted dress that I bought in a shop called Cubus in Oslo.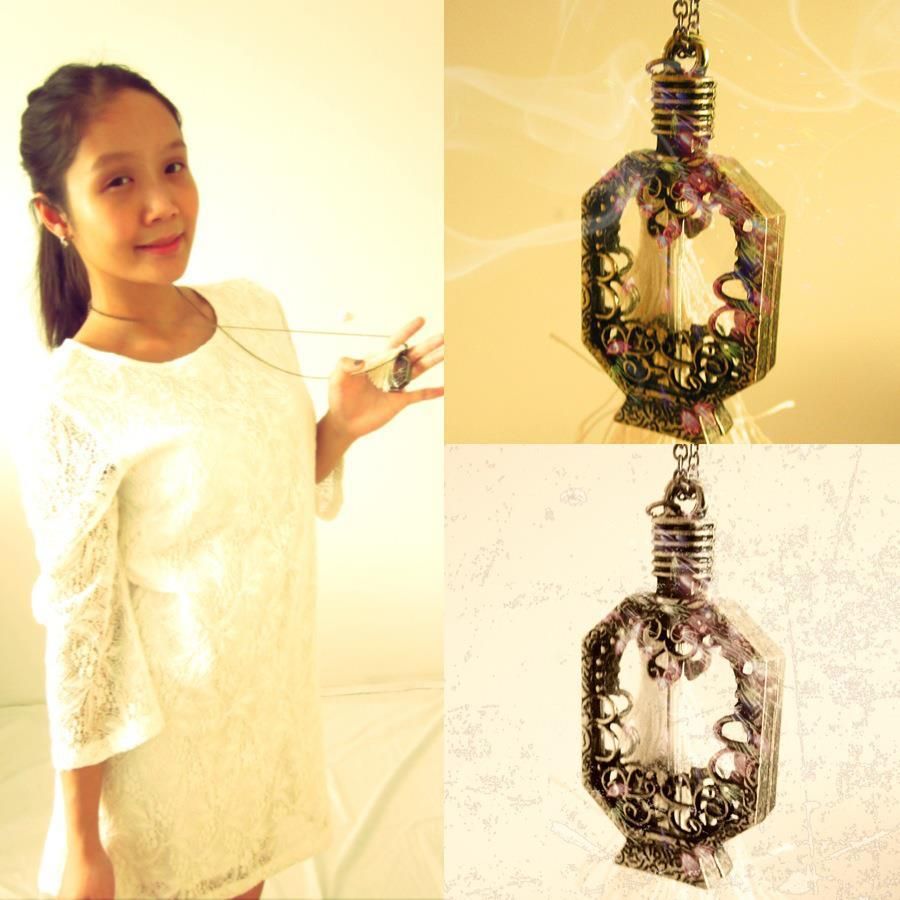 It really gives a vintage style when u add a perfume-bottled necklace.
Necklace: Claire's
The originality of this is in its simpleness.